Roundtable Location / Date
After rotating locations, we are now holding all RTs @ Zion Lutheran (226 Corley Mill Rd., Lexington).

We meet the second Thursday of each month unless noted otherwise.
SAVE THE DATE

FALL FAMILY FUN FEST
The date is set for Saturday, Nov. 18, 2023 at the Lexington Amphitheater. Please join us for this annual community event showcasing all scouting has to offer and thanking the midlands for all they do for scouting!

WREATHS ACROSS AMERICA
Saturday, Dec. 16, 2023 | Registration Form
Have you planned to have someone - ANYONE - from your unit attend the next Roundtable?
Check out the dates above and mouse over for more info!
--
What's that???
You have not registered for the District Camporee Oct. 10-13 @ Mission Lake???
Be sure to check out the link below for registration info and our Leader Guide.
The Chinquapin District covers Lexington and Saluda Counties and Lexington School Districts 1, 2, 3 & 4
Our District Committee (6:00 pm) and District Roundtable (7:00 pm) meetings are typically held on the 2nd Thursday of each month.   We meet at Zion Lutheran (226 Corley Mill Rd. in Lexington) at T-425's Scout Hut.
Please check this site for additional information and other District Events from our District Calendar.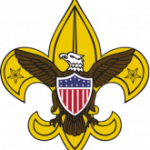 District Pack and Troop Listing
Click Here to search for units in your area (by zip code).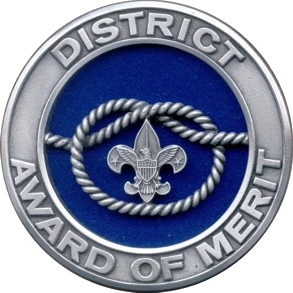 District Chair
Chip Payne
District Commissioner
Michael Hiller
Advancement Chair
Scott Stewart
Camping Chair
Kim Pinckney
RT Commissioner
Kindra Millman
Membership Chair
Jerusha Keisler
Program Chair
Trae Mann
Training Chair
Daniel Altis
Director of Field Services
Scott Hagler
Members
Allie Avila
Drew Brown
Phillip Chester
Todd Elrod
Scotty Grigsby
Lisa Gulledge
Jason Millman
Brooks Prevette
Joshua Prevette
Mark Ridley
Tyler Scott
Laurie Stokes
Jeanne Stewart
Tom Wirzburger
OA Chapter – Tschitanek Woakus
Troy Bostick – Adviser
Kim Pinckney – Associate Adviser
Brooks Prevette – Associate Adviser
Joshua Ridley – Chapter Chief
Open Positions
Friends of Scouting Chair
Popcorn Kernel
Membership Chair
Current News and Roundtable Info
Current and Upcoming Events:

Next RT:
September 14, 2023 | 7pm
T-425 | Zion Lutheran
226 Corley Mill Rd., Lexington
Next Order of the Arrow Chapter Meeting:
The Tschitanek Woakus Chapter will meet during the RT:
     September 14, 2023 | 7pm
     T-425 | Zion Lutheran
     226 Corley Mill Rd., Lexington