Recharter Checklist & Fees
Rechartering is here! To help you plan, please use the attached checklist, which is based on the current new fees.

If you need any assistance with the recharter process, please contact Scott Hagler.

Roundtable Locations
We have returned to in-person Roundtables!

Please follow our District Calendar for updated locations. We are changing each month to make these RTs easier to attend!

If you are interested in hosting a RT at your location, please contact Chip Payne.

Guidelines for Meetings, Activities & Camping
Please check out the Council's latest update (5/25/21) on this topic below: Click here to read more
The Chinquapin District covers Lexington and Saluda Counties and Lexington School Districts 1, 2, 3 & 4
Normally, our District Committee (6:00 pm) and District Roundtable (7:00 pm) meetings are held on the 2nd Thursday of each month.  We will hold these around the district at various locations. Please check below and on our calendar for each location.
Please scroll down for meeting info and other District Events from our District Calendar. Our plans are fluctuating as COVID dictates.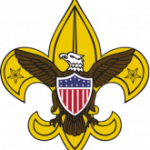 District Kickoff Packet
Click Here to download flyers from the July 23 Kickoff materials.  The entire presentation, all flyers zipped as one file and each flyer individually are available here.
District Chair
Chip Payne
District Commissioner
Michael Hiller
Advancement Chair
Scott Stewart
Camping Chair
Kim Pinckney
RT Chair
Membership Chair
Jerusha Keisler
Program Chair
Trae Mann
Training Chair
Daniel Altis
Field Director
Scott Hagler
Members
Allie Avila
Drew Brown
Phillip Chester
Todd Elrod
Lisa Gulledge
Jason Millman
Joshua Prevette
Mark Ridley
Tyler Scott
Laurie Stokes
Jeanne Stewart
Tom Wirzburger
OA Chapter – Tschitanek Woakus
Troy Bostick – Adviser
Michael Hiller – Associate Adviser
Kim Pinckney – Associate Adviser
Brooks Prevette – Associate Adviser
Joshua Ridley – Chapter Chief
Open Positions
Friends of Scouting Chair
Popcorn Kernel
RT Chair
Current News and Roundtable Info
Next RT:

  April 13, 2023 | 7pm
T-425 | Zion Lutheran
226 Corley Mill Rd., Lexington
Feb and March were in-person
Sept – Dec RT were held in-person
July RT was pushed for summer vacation
June RT was @ Twilight Camp
May's RT is On The Go! We are coming to you!
April RT was Live – and via Zoom (no link)
Feb. RT was a Leader Forum
Dec. RT was our Toy Drive-Thru (

50+

Donated

!

)

Current and Upcoming Events: