11th Annual Scouts BSA BBQ Cook Off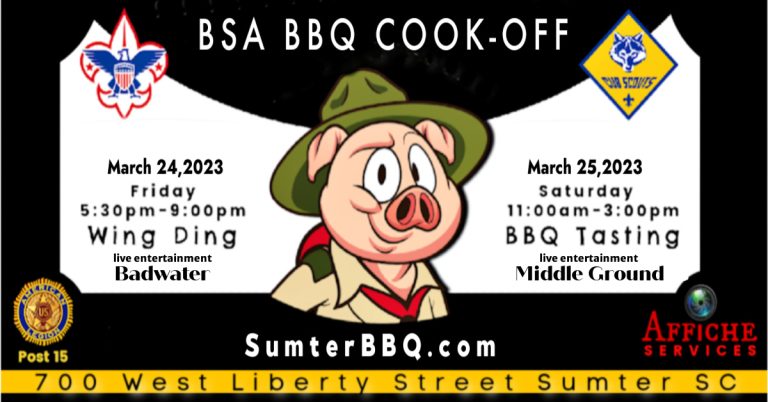 The Eleventh Annual Barbecue Cook Off benefiting Scouts BSA is taking place on March 24 and 25, 2023 at the Sumter County Fairgrounds Agricultural Building, located at 700 West Liberty Street, Sumter, SC. 
The application deadline is March 10, 2023 and cost of entry is $250 per team, with prizes as follows: 
$1,000.00 – First Place
$ 750.00 – Second Place
$ 500.00 – Third Place
$ 250.00 – Friday Night Wing Ding Winner
To register, complete the application form below and return it with your entry fee no later than March 10, 2023. Entry fee may also be paid via the button below.